Hi everyone!
We had so much fun yesterday (Sunday). Mom invited my PugMom and PugBro over (with their humans) for brunch!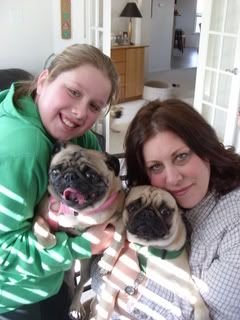 This is my PugMommy Gertie in the pink and my PugBro Bert in green. The humans are Nancy and Gracie (she's 10 and has been friends with Holden since they were itty bitties)
Mom and Nancy used to be neighbors and are still good friends...
Mom made lots of yummy food (WHY didn't we get pics???) and then we had playtime!
My PugMommy Gertie has always loved my daddy (Kevin) and vice versa!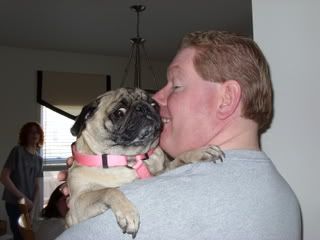 I have my PugMommy's eyes!!!
Mom and Nancy did some stuff on the computer while Bert and I sat on their laps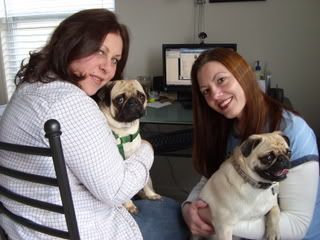 Then I was really excited to sit on Nancy's lap...REEEEEEALLY excited....look close!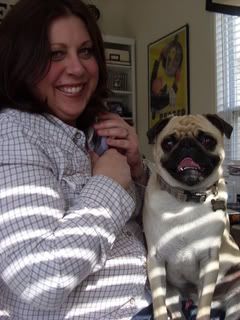 Come on Mom! This is a FAMILY blog for cripe's sake!!!!
So that was our fun visit. My Pug family went home with their humans and I got mommy's lap alllll to myself!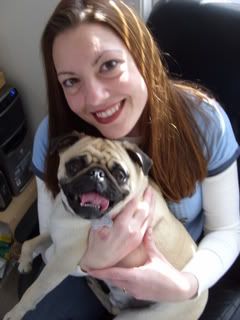 Did everyone else out there have a nice weekend?
***Note to Mimi and Pa........we love you both so so so much and can't wait to see you soon!!!!! Kisses to you both!!!***