Hey everyone! I am STILL wiped out from Holden's party on Friday night! We had Holden's birthday party with his friends a few weeks after his actual birthday because he and some of his buddies and stepbrother Will went to a HOCKEY game and then stayed here for a sleepover!
The Indiana Ice are always fun to watch and Holden loves Big E. Foot...their mascot!
They also have some cute cheerleaders/dancers called "Chill Girls". Mom laughed when the boys got to pose with Steph and got all quiet and shy! HAHAHAHA
FINALLY they all got home and then the party could refocus on ME!
Here I am waiting for brother's hockey rink cake to be carried to him...
Check it out...do you see who the goalie is???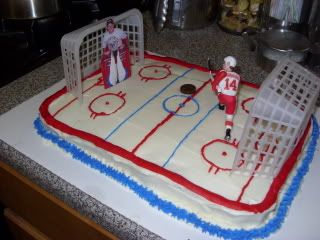 It's HOLDEN wearing Habs goalie gear! HAHAHAHA!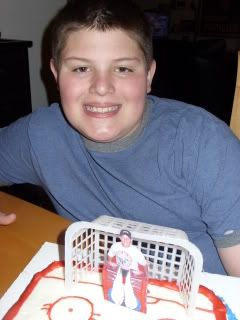 After cake, the boys built this GIANT blanket fort to sleep inside!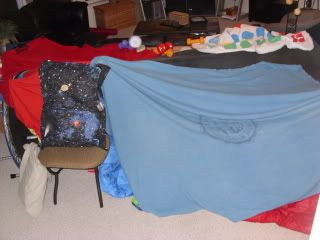 I got to go inside and hang with them!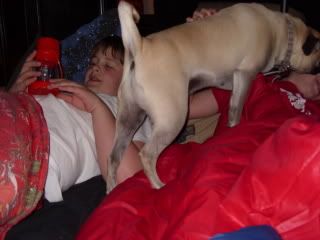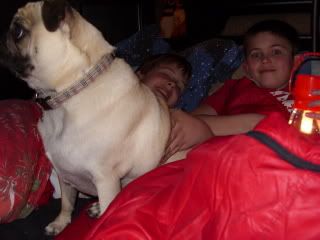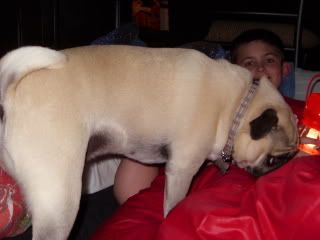 Ok...this marks the OFFICIAL CLOSE of Holden's "birthday season"!!! Stay tuned for a special post tomorrow (if mom isn't all lame and lazy and forgets to post!) about my stepbrother WILL's birthday which is TODAY!!!!!!
Happy Sunday everyone!