Ok, well, it's not quite April yet, but I had fun helping mommy put clean sheets on the big cloud bed the other day!
After all that fun and snorting, I had to take a nap......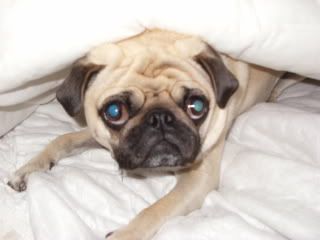 Mom, try not to disturb me with the rest of your housekeeping duties...OH, and this featherbed could use some more shaking...I'd like it puffier please!