Greetings everyone!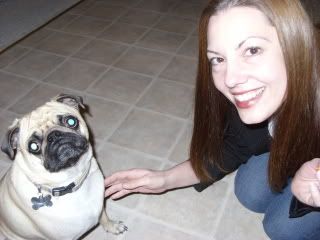 I, the amazing Salinger (yeah, and my dolty assistant MOM), will show you how NOT to do a trick!
See Daddy with his baked Cheetos?
I LOVE BAKED CHEETOS!!!!
I'll sit nicely for them...or shake, high five...whatever...
ANYTHING for Cheetos!!!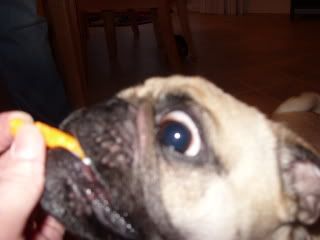 EXCEPT............
Mommy stuck a Cheeto in her mouth and tried to get me to take it
I was being turdley and just ignored her. I don't know WHAT she was thinking with all this jackassery.....I don't have time for this crap!
HEY...there goes Daddy with the Cheeto bag!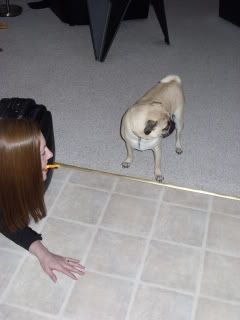 BYE MOM! Good luck with that trick! Maybe some other sap will come along and want that bogarted Cheeto!