You are probably wondering why I am FIERCELY standing guard and blocking the door to the garage....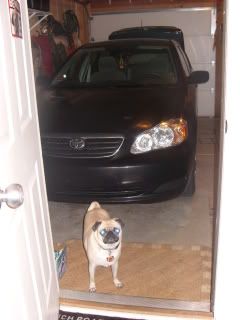 It's to prevent THIS from happening.....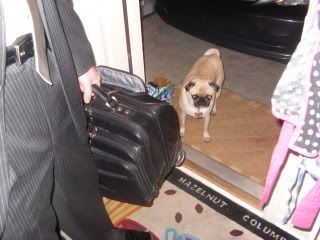 Daddy's boss told him he had to get his butt on a plane and get to Washington DC for a meeting. I refuse to let him go because WHO will rub my tummy and play TUG with me????
NOOOOOOOOOOOOOO.....he slipped past me!!!!!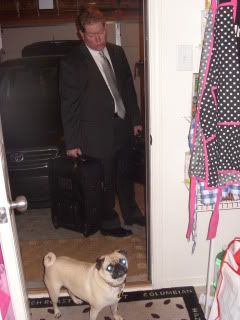 NO DADDY! DON'T GO!!!!!!!!!
Dude...seriously...COME BACK!!!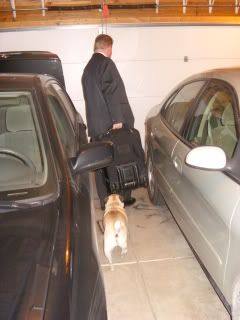 You CAN'T leave me here with mom!!!! She starves me and ignores me and is simply an unfit PugMom!!!! DON'T GO!!!!!!!!
Ok, well if you HAVE to go...can you take me with you inside this thing???
I won't be any trouble at all! I can just stay in bed in your hotel room during your meeting and then we can order room service!!!! Sound good??????
CRAP!