My friend Maggie is here visiting for a few days! We've had fun playing and snuggling with everyone!
The other morning, mom gave us a very important search and rescue mission to find Holden!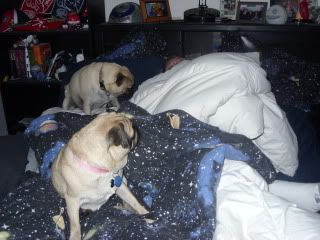 We think he might be hiding in this blankety lump somewhere...
AH HAAAAH! We smell him!!!!
Back up! Look...we have evidence!!!
FEETS!!!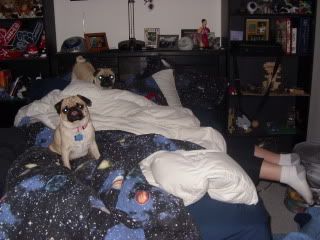 Silly Holden is sleeping SIDEWAYS and his feets are poking out of the blankety lump!!! WAKE UP HOLDEN! Time to play!!!!
Happy Tuesday everyone!