Hi everyone!!! Last weekend, mom spent the whole weekend making TONS of cookies for Daddy's office staff to enjoy. My job was the official Quality Control Officer/Taster!
Mom put Daddy, Lizz and Will to work rolling Buckeyes...I made sure that they tasted good (PRE chocolate of course!) and were all the right size...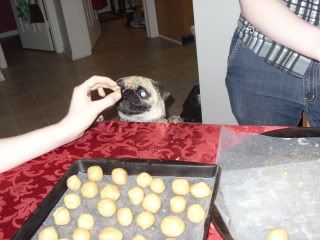 I stood right next to Lizz in case she needed my help, or dropped something!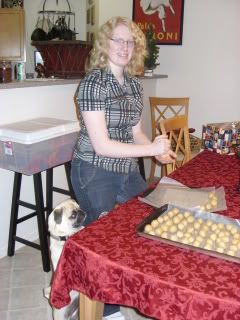 (DROP IT! DROP IT! DROP IT! DROP IT! DROP IT!)
Here are the three trays of finished cookies...
Tray 1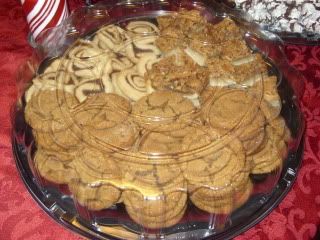 Date pinwheels, pecan tassie bars and Ginger molasses cookies
Tray 2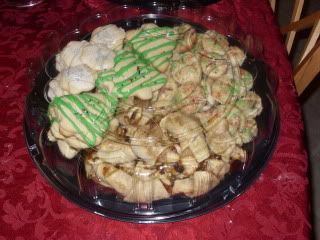 Sugar cookie snowflakes and Christmas trees, Irish soda bread cookies and Rugalach
Tray 3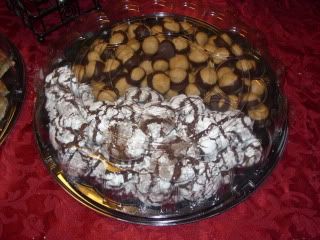 Chocolate crinkles and Buckeyes
As always...if anyone wants a recipe, just drop us a comment with your email!
The cookie trays are OUT OF HERE (mom is thankful!) and we hear that Daddy's office peeps are enjoying them! NOM NOM NOM!
What kinds of cookies are all of YOU making???