Hi everyone! My Saturday was a busy one because Holden had a football game and that meant MASCOT DUTY! GO EAGLES!
Here I am all ready to drive to the field!
Daddy was in the gas station getting a drink....
while I was getting IMPATIENT!!! HURRY UP DADDY!
BEEEP! BEEEEEEP! BEEEEEEEEEEEEP!!!!!
What the heck is TAKING him so long????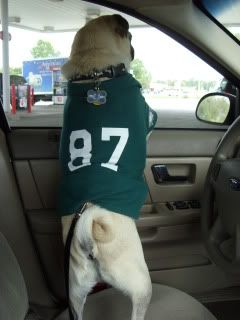 FINALLY he came out of the gas station with his drink...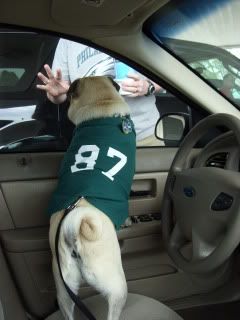 Here's me yelling at Dad to get his butt in the car and FLOOR IT or we're going to miss the kickoff!
The good news is...we made it in plenty of time and I stood on the sidelines and helped cheer for our Eagles! Dad got some good action shots...
Here is Holden in the huddle (he's Lawson #87). BEEFCAKE!!!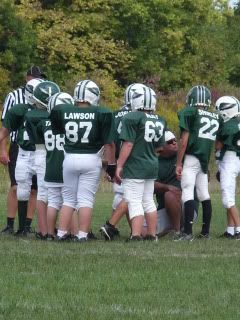 Here he is on the line...he was Left Guard in this picture
In between plays, I charmed some of the other fans...
Here I am with my old pal Chelsea (she blogs for
Maggie Marie
, but informed me that she FORGOT THE PASSWORD which is why she hasn't blogged in a long time!)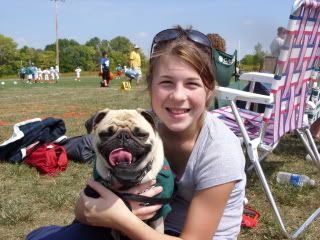 This is one of my new friends, Emma. Her brother is Jackson #44 on Holden's team!
I also had a HUGE surprise!
GRANDMA AND GRANDPA LAWSON
were here from Tennessee!!!! I gave Grandma LOTS of love and kisses!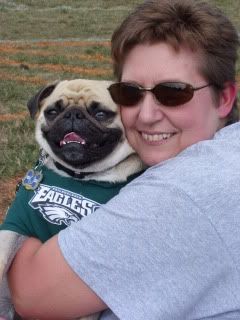 Unfortunately...Holden's team didn't win, but they had a lot of fun playing and then Holden got to give sweaty hugs to Grandma and Grandpa!
Good game, Beefcake! You'll get 'em next time!!!!