Ok...I'm mad as hell and I'm not going to take it anymore!!!!! EVERY Monday through Friday for THREE WEEKS now....Holden has been LEAVING me every morning and getting on that big Evil Cheesewagon and then not returning for EIGHT HOURS. I decided that today (FRIDAY) I was going to stage a SIT-IN!!!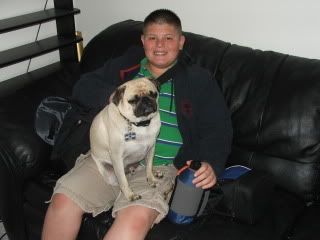 Well....actually it was a "sit-ON" but you get the idea.
At first Holden thought it was funny and thought I was just sitting there on him to be all cute and get at his lunch box, but once mom started getting all loud and stressy for him to get his butt up and watch for the bus....he knew I meant BUSINESS when I didn't budge!
"Hahahaha...just TRY and get up now, Brother!!!"
In the end, I lost out in the feat of strength and Holden went out to meet the Evil Cheesewagon.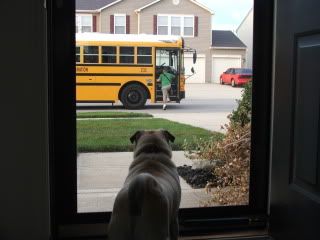 NOOOOOOOOOOOOOOO!!!!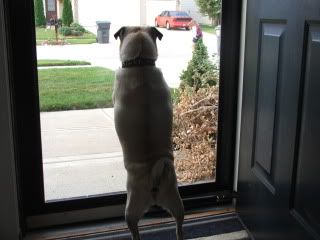 (SIGH!) Well, mom...I guess it's just you and me now until 3:30...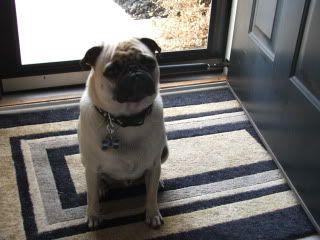 My butt isn't going to scratch itself you know!!!!