Holden eats them with peanut butter, mom is always singing the Gwen Stefani song about them and obsessing with what color they're turning on the counter, and dad sometimes takes them to work for a snack....
Mmmmm...bananas!
Dad put one on his briefcase last night so he'd remember to take it to work with him this morning.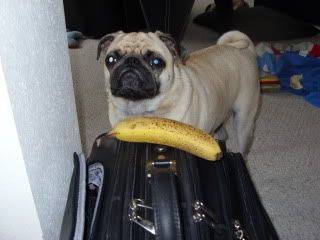 I wanted to see what all the fuss was about....so I STOLE it!
I tried for a while to open it...but my can opener teeth apparently weren't the correct tool...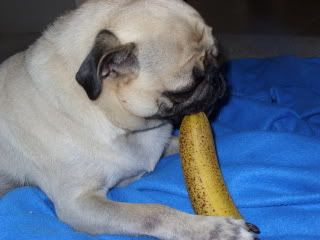 When I started to whine, mom put down the farkakte camera and decided to help me out with her opposable thumbs.
She told me we could share it and she'd give dad another one...SWEET!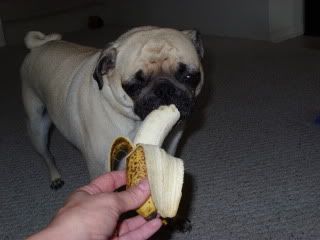 Mmmmmmm....nanner!!!!
I've had nanners before, but NEVER right from the source like this....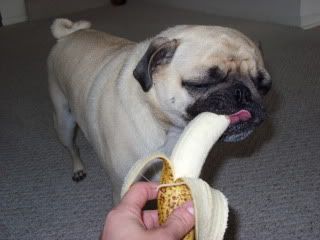 Nom nom nom nom nom
WOW....this is SO much better than all smushed up on a plate!!!!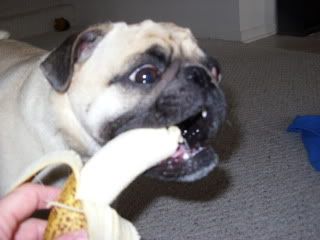 WHOOOOOOOO! I LOVE THIS!!!!!!!!!!!!!!!
Happy Monday everyone!!!!