Mom did a little shopping today. She had this "fall bug" and felt like looking for some new clothes. She got a few things for herself and she also picked me up a little something...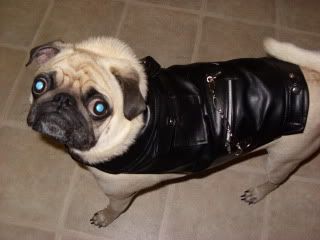 My very own biker jacket!!! Vroooom!
Mom thinks I look totally "badass"...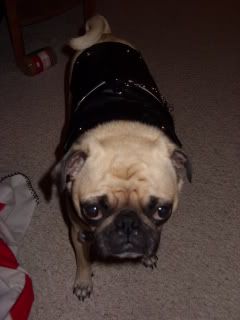 Dad says I look like I should grow a Freddie Mercury moustache and hit the bars in Key West with Pugsley...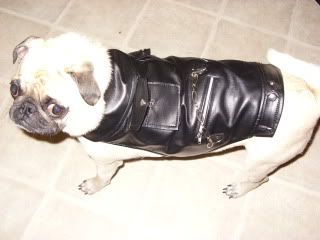 (Not that there's anything wrong with that!!!!)
Happy Saturday everyone!