Yesterday, mom was making pretzel crusted chicken for Holden for dinner (yum!) and went to grab the pretzels from the pantry. She was almost out and I heard this weird noise followed by something that sounded like "@#$%!%&*!!!!!" I ran in to investigate.........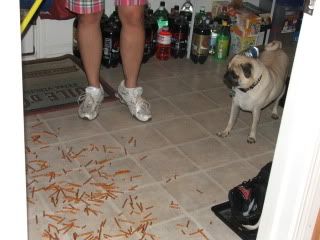 PRETZELS allllll over the floor! It's like a big floor picnic!!!!!! WHOOHOOO!
I was all set to help out before the "five second rule" kicked in....BUT....Mom (a.k.a. "Food Nazi") told me to "LEAVE IT!" (followed by more ""@#$%!%&*!" talk).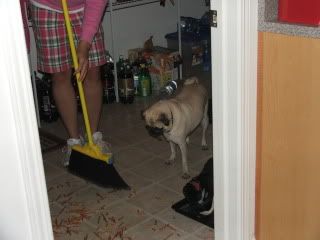 I had to just STAND there and watch her sweep up all those yummy pretzels!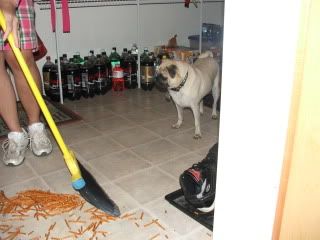 Can you BELIEVE this? TORTURE!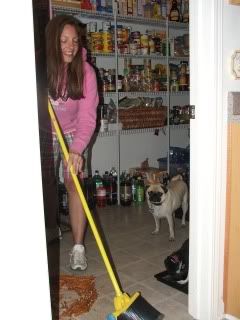 Ok, SURELY she's just sweeping them up together into a big pile to make them easier for me to eat...right?
WRONG!!!!!!!!!
She had Holden hold the dust pan and they put them INTO THE GARBAGE!!!!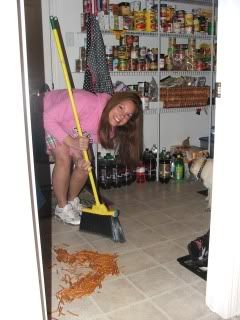 I had to look away...I couldn't bear to watch this ridiculous tragedy any more!
Don't they know that there are (likely) STARVING Pugs in China right now?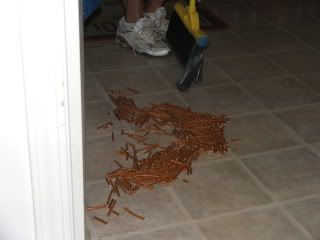 These pretzels would have made a very nice mid-afternoon snack for me, but NOOOOOOOOOOOOOOOOOOOO...mom was all yelly about them being covered in PUG HAIR...um HELLOOOOO?
Instead...she gave me one of THESE for being a "good boy" while she was cleaning up the pile.

Thanks a heap, mom. I'll close my eyes and pretend like it's a pile of free pretzels!