Hi everyone! Dad mowed the lawn on Saturday, so I had to supervise...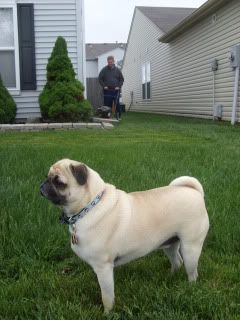 Ok, good job, Dad! I'll just finish snootering away these grass clippings on the driveway and then we can go in for a nice big bowl of water!!!!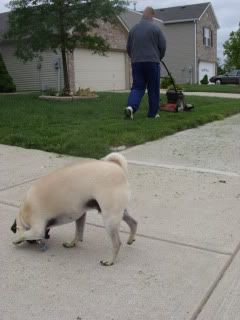 We got in the house and mom started in with the "Mom screeching" and started chasing me around with a washcloth yelling about my SHREK FEET!
Check me out!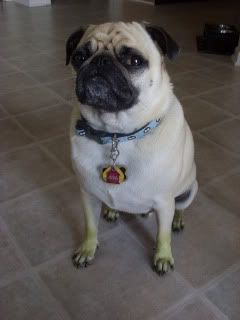 She's just jealous because I have a whole GREEN PAW....she's always whining about how she doesn't have a "green thumb" and kills all of her plants! HAHAHAHAA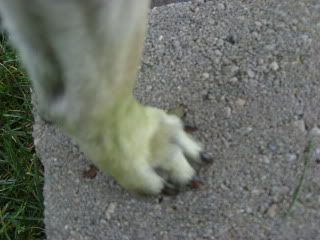 Looks like it's time for a bubble bath!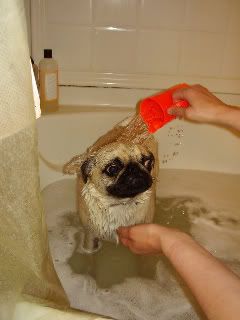 Wait...I thought it was GOOD to be GREEN!?!?!?!