Ssssshhh...my head is still aching from all that partying we did at
Apollo
's 21st birthday bash (3 human years=21 doggie years) at
Oliver Winery
!
(Did anyone spot
Flat Puglet
in this pic?)
Just LOOK at how beautiful this place was!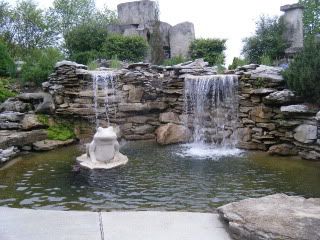 RIBBIT!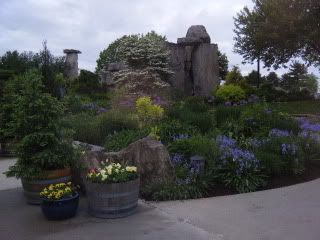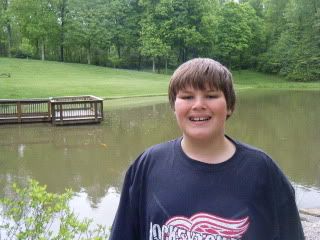 Holden spotted some GIANT koi in the pond!
HEY! I know these Puggies!!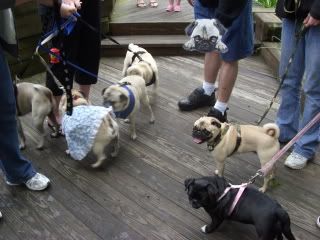 Do you see
Yoda
,
Lilo
,
Pugsley, Lola
and even
Flat Puglet
?
I spent some quiet time with my man
Pugsley
, but we stayed away from the click of the Pawparazzi lens!
I smell FOOD! Come on...let's hit the CANINE food table!!!!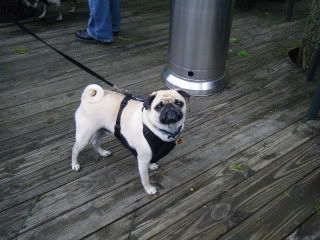 OOOHHH...cheese shell stuffed with pate! YUM!
Carob dipped strawberries!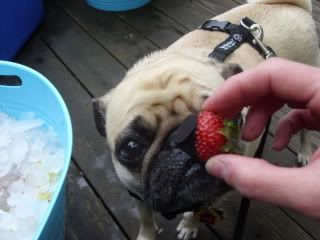 Even
Doggie WINE from Bark Vineyards
! (it looked eerily like salad dressing!)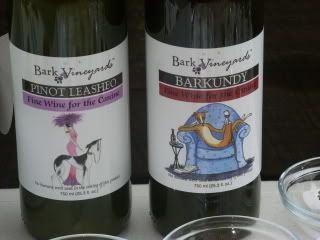 Mmmm...I found the Pinot Leasheo to have a very fruity "nose" with a nice crisp bright finish but on the OTHER paw...I also enjoyed the full big seductive notes of fresh herbs and nice long dark finish of tart dark red cherries with the Barkundy. (Can you tell that mom was a total Wineaux in a past life? Hahahaha)
There was a special cake JUST for us doggies!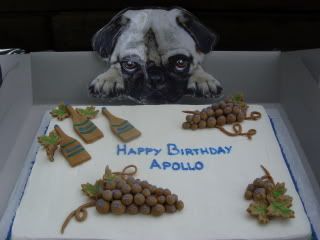 That's
Flat Puglet
peeking over the side!
Mmmm...CAKE!!!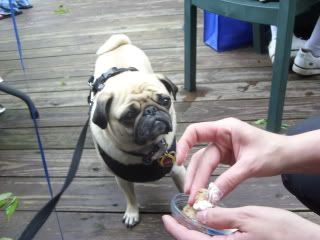 Feed me mommy!
I had so much fun hanging with my Puggy friends and their peeps...here are some pics of everyone (sorry if we missed a lot of you...seems we got a bit lazy with the camera later on in the party!)
Mom with
DixieBugg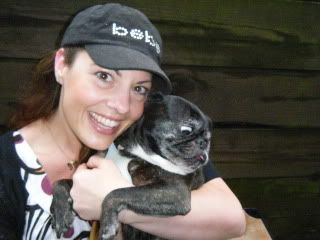 They were discussing a future "Da Bugg Gooroo" posting!
Mom holding
DixieBugg
(again?),
Apollo
the birthday boy, and then
Kelly with Harles and Sophie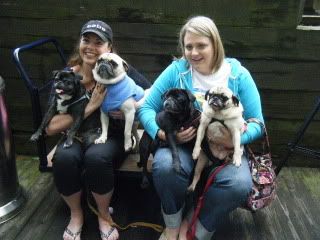 Here's Good 'ol Boy
HANK
...he bought
Apollo
his first BEER (since he's 21 now!).
"You see kid...this here faincy beer is called
'HinieSniff'n'
...it's not yer everrday drinkin' beer like PBR!"
Lilo
was there looking very FESTIVE in her pretty Punchy dress!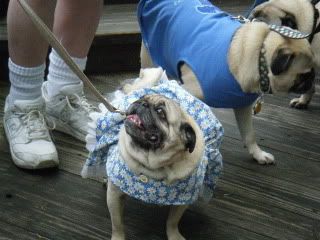 Molly O'Mally
was looking FABULOUSLY fetching in her sweet pink frock!
Here's Holden with
Sophie
(he calls her "My Soph"! Awwww!)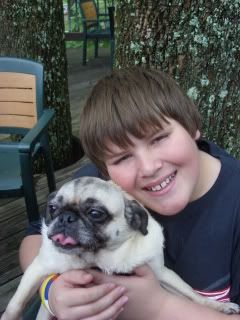 I sat with
Aunt Sarah
and showed her some love and my pearly whites (since she's a dental hygenist and all....)
Of course mom had to totally MANHANDLE her buddy
Pippin
....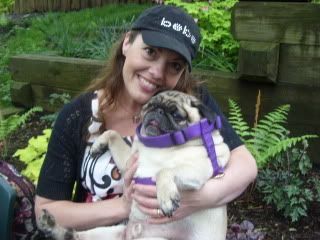 He's saying "GAAAAH...LADY....YER CHOKIN' ME!!!!"
AND the rest of the
Pug Posse
too!
Here's
Cindy with her Yoda
sitting on
Bernice (the Alien of the Posse
)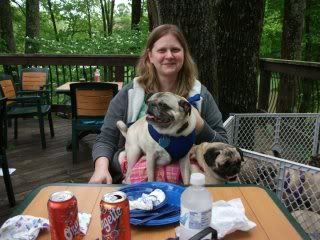 Mike had
Brutus
on his lap and was trying to get him to tell him National Security secrets by bribing him with chips...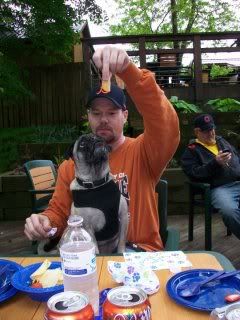 Mom says Brutus looks like he "knows stuff". Hmmmm.
Apollo's
dominatrix
girlfriend,
Maggie
was whispering
dirty talk
sweet nothings in his ear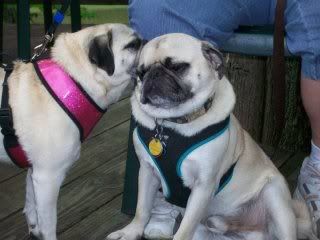 The poor birthday boy looked like he had to fight to stay awake to open all of his presents!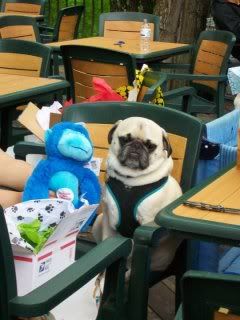 Mimi couldn't believe how nice and well behaved all of us puggies were (DUUUH!) and she had to get a pic of the
Pug Posse
walking out to their Pugmobile with Vikki and Denny!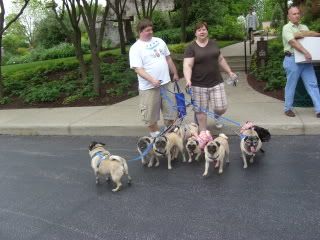 Here they are all loaded in!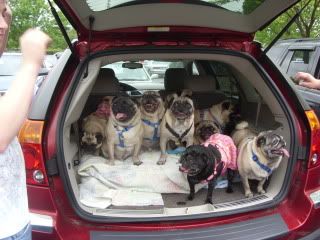 Ok...let's hit the road!!!
I was SO tired for the ride back home! I snuggled with Mimi in the back seat and she rubbed my ears until I fell asleep in her lap!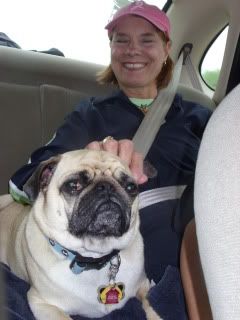 ZZZZZZZZZZZZ....I'm taking 2 Tylenol and having some tomato juice and going back to BED! Happy Birthday
Apollo
Buddy! We hope you had a great time at your big bash! WE sure did!