To make up for the terror inflicted upon me of a Bulldog nature the other day, I got to go for a car ride last night! Mom, Dad and Holden said it was a surprise...but said it was one of my FAVORITE places!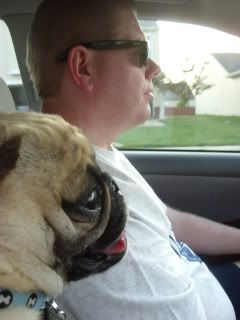 WHERE are we going, Daddy??? DRIVE FASTER!!!
OHHHHHH! Now THIS is a VERY good surprise!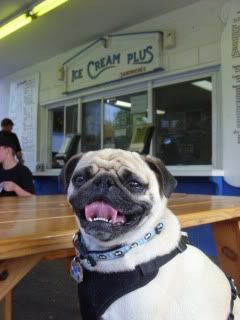 ICE CREAM PLUS!!!
It's always hard to choose what flavor to get! Let's see what Holden got....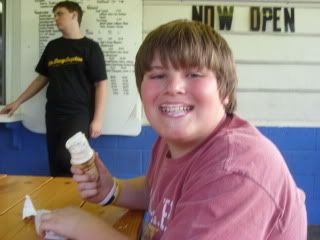 A Cappucino cone! (Yeah...he misses his mouth sometimes).
Dad got a vanilla cone dunked in chocolate...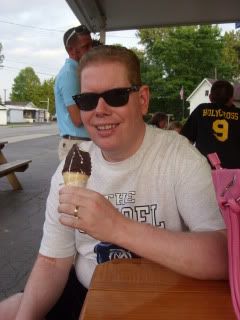 Sounds yummy too...but NOT very Puggy-friendly!
Mom got me my very own little dish of ice cream.....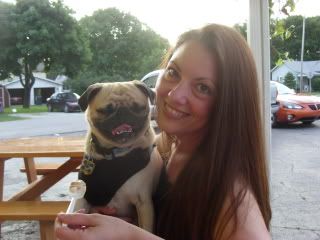 BUTTER PECAN!!!! MMMMM!!! Tastes like pancakes!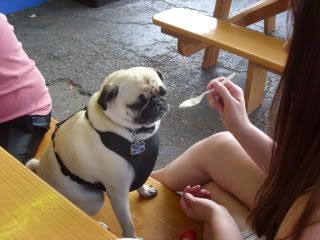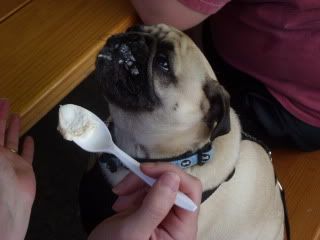 Ok...this is SO good that I guess I can forgive them for the Bulldog torture!
Happy Hump Day everyone!!!!