Happy Thanksgiving everyone!!! I hope you all had a great day and hope that all of your hoomans shared their yummy foodables with you all!
Mom got all Martha Stewarty on us and busted out the GOOD china! Man...she was SERIOUS!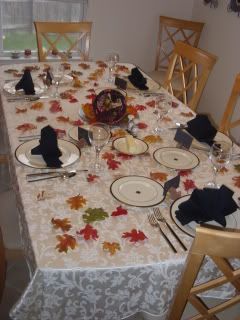 The napkins are even folded up like farkakte turkeys!!!
Will and Lizz came over with their mom, Peggy. I think she is in love with me now (WHO could resist me?)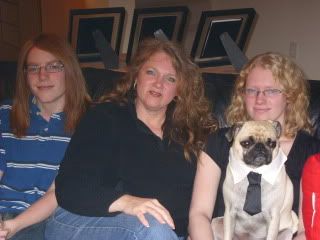 As you can see...I'm all dressed up in my best "eating attire".
FINALLY...Mom pulled the turkey out of the oven...only to cover it and tease me with it for another half hour or so. Some crap about it having to "rest".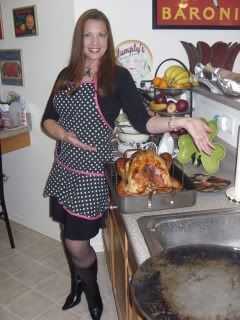 COME ON LADY! Give me a hunk of that bad boy!!!!
As I stood there in a puddle of my own drool...Dad carved the turkey slower than molasses in friggin' January...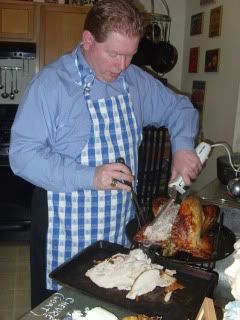 THEN....it was time......
O....M....G!!!!
NOM NOM NOM NOMMITY NOM NOM NOM!!!!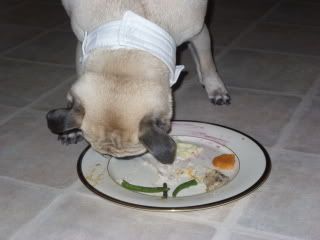 After dinner, we have a cool family tradition where EVERYONE gets a brand new christmas ornament to hang on the tree (which will be put up tomorrow). Lizz helped me change into my CHRISTMAS tie for the big unwrapping...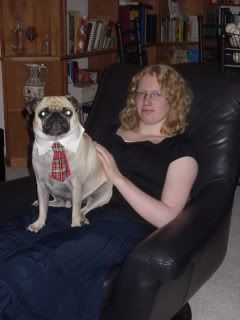 Here I am taking my turn opening my new ornament...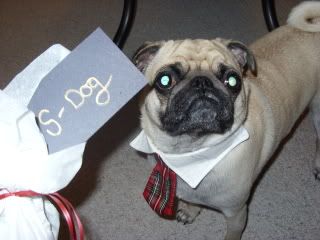 To: S-Dog...hahahahaa
HEY...it's a PUG!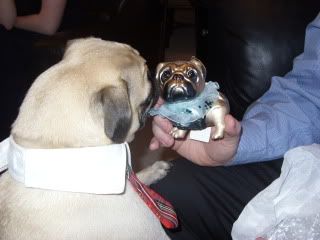 Cool...he looks kind of like me...just not as handsome!
The OTHER great family tradition we have is to watch the DOG SHOW as we're digesting! This year, we recorded it and watched it a bit later, and were absolutely HORRIFIED that the Pug didn't win Best In Show!
Stupid judge must have been all sacked out on Tryptophan from too much turkey to do their job properly....the Pug was ROBBED!!!!
We hope you all had a WONDERFUL Thanksgiving and please know that we're SO thankful to have friends and family as great as all of you! Reading your blogs and comments just make our day!
GOBBLE GOBBLE!!!!