Mom TOTALLY forgot to help me blog about Maggie's first taste of McCheesyBurger when she was here a few weeks ago!!!!
Mom and Dad ran out to go gallavanting or some crap (**Mom's note...had to get GROCERIES!**) and left Maggie and I here for like 937552387848 hours by OURSELVES (**Mom's note...it was two hours TOPS**). Naturally when they got home...we were weak and STARRRRVING.
"OMG...MAGGIE! LOOK what they brought us!!!"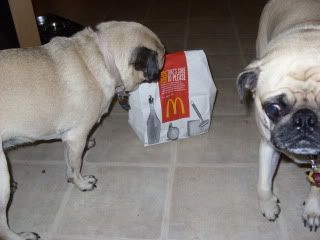 This ALMOST makes up for the abandonment!!!
Maggie had never had a McCheesyBurger before...so mom gave her the first taste to see if she liked it....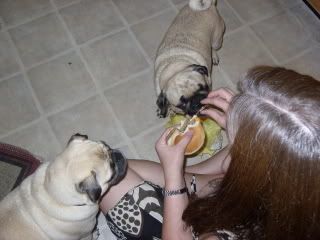 "What do you think Maggie?"
OOOHHHH She likes it...hey Mikey!!!!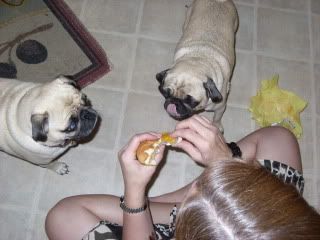 (Ummm....Mom....I'm here to tell you that GRAY ROOTS are NOT CUTE!)
Ok....MY turn....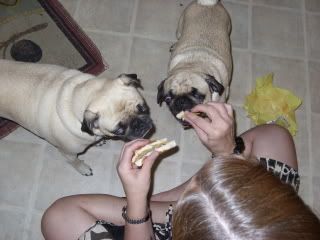 MOOOOOMMMMMM....bust me off some of that McCheesyBurger!!!!! I'm ready to pass out!
There we go...two fisted snacking! Good job, Mom!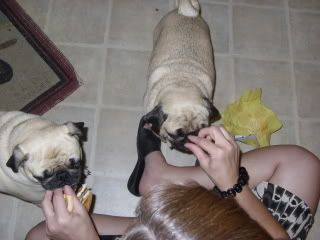 Thanks for the McCheesyBurger Mom! Now GO FIX THOSE ROOTS FOR PUG'S SAKE!!!
Happy Tuesday!