Check this out!!! Mom had to use some of her 'hood connections to score me THIS!
A SOCK MONKEY bed (just like
JOSIE
'S!)!!!!
Now sweet
Josie
is MUCH more delicate and petite than I am...so she fits comfortably in hers....
Um....I'm thinking ME? Not so much!
I can fit my FRONT half in!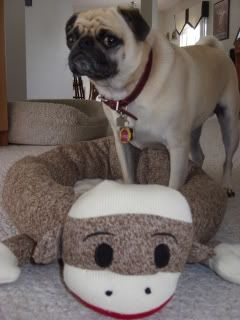 Then Mom took it upon herself to stick my whole PugButt in the thing!!!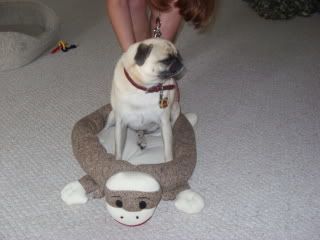 SERIOUSLY?????
Oy Gevalt!...I feel like a fat guy in an innertube at a water park!!!!
Ok...while I'm figuring out what to DO with this thing...enjoy this video, and further evidence of mom's Sock Monkey obsession!!!!
Happy Thursday everyone!