Ok, continuing on with our Chi-Town tour of 2 and 4 legged friends! We stopped off to visit Kristi and Stewart...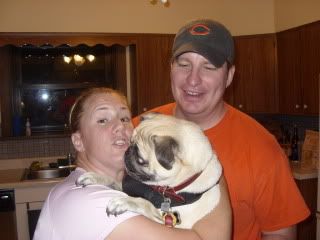 ...and their two 4 legged furkids...BO and LUKE
(get it??? hahahahahaa!)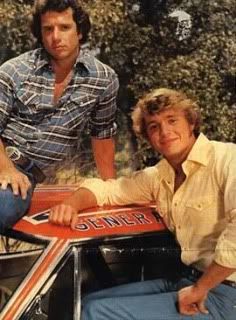 Just the good ol boys...never meanin' no harm!!!
Bo and Luke don't have a bloggie (YET) but maybe they will soon!
Mom and Kristi are sorority sisters!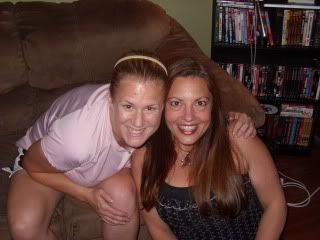 Yeah...that's right...they know secrets!!!
Mom started to tell me some once, but I fell asleep.
ANYWAY...Kristi is so fabulous and amazing so before she put me down...we decided to practice our fierce and ferosh posing skills....
(cue music for the photo montage....)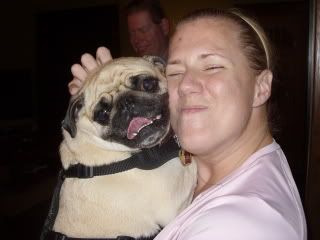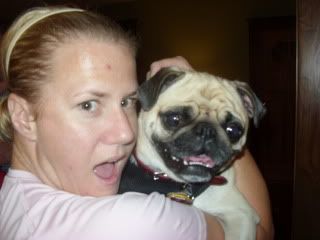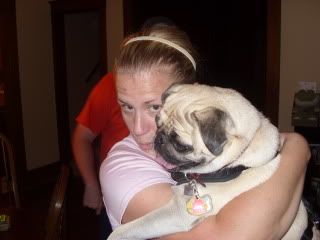 WORK IT GIRL!!!
Bo (yes...he's a PUGGLE!) challenged me to a "BIGMOUTH" contest!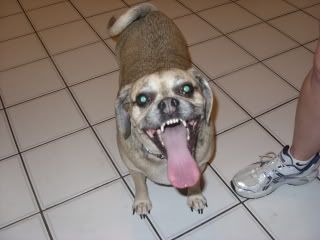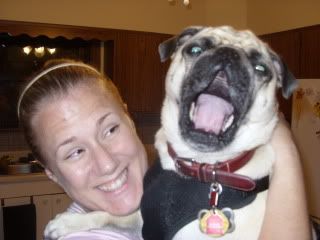 He beat me by a mile....but he was a worthy adversary!
I sat in Daddy's lap for a bit while Luke stood back watching. I tried not to look like TOO much of an eggroll because I wasn't sure what he might try!
"Is he still looking?"
Uh oh....he started poking me with his nose!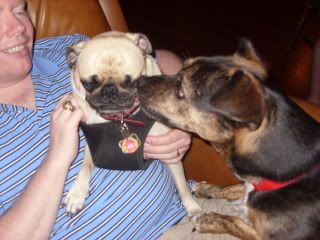 "Um...hello nice doggie Luke, sir! I am not a foodable!!!"
He kept poking and sniffing
and once he figured out that I was NOT dim-sum....
He HOPPED UP ON DADDY for playtime!!!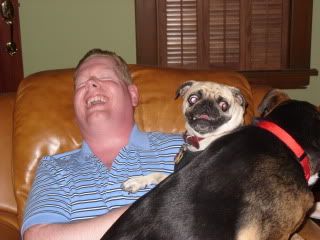 Look at the look of shock/relief on my face!!!
Now THIS is cozy!!!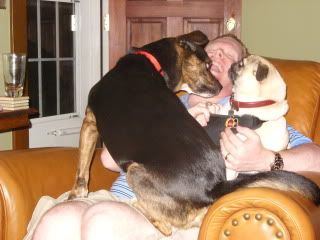 HAHAHAHA! These doggies are FUNNY!!!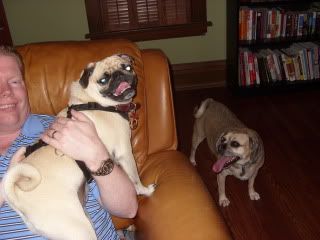 Just as the party started rolling...Mom (a.k.a. Fun Governor) said it was time to get back to our hotel. Before we left...Kristi, Stewart, Bo and Luke gave me PRESENTS!!!!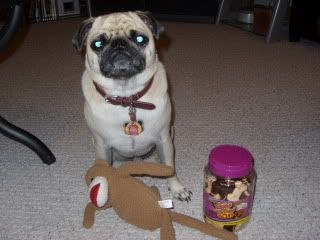 Some YUMMY liver treatables and a SOCK MONKEY (can you hear mom squealing???)
I named the monkey "Cooter" (hahaha...get it?)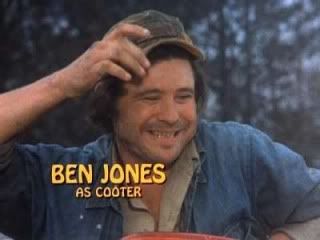 That way I'll think of my buddies Bo and Luke whenever I play with him!
Thank you SO much for the goodies and having us over Kristi and Stewart (and for missing a chunk of the ALL STAR GAME!!!!) Kiss your silly boys for all of us ok?
Here's me in the backseat before we even hit the expressway back to the hotel!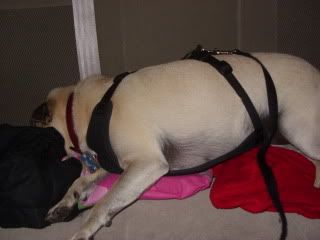 "Driver, kindly wake me when we arrive back to the hotel...ZZZZZZZZZZZZ"