Can you believe I got ANOTHER Christmas present already? Remember Janie, our mail lady (I loooooove her!)? She left me a new stuffie and a REALLY nice Christmas card in our mailbox (with a stamp on it!)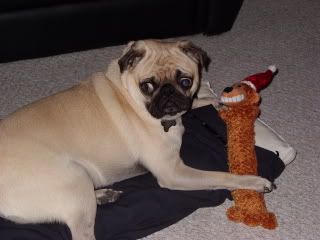 I love my new stuffie and named him Kris (like Kringle). I played with him all weekend and left him up in Holden's bed when I got up this morning!
THANK YOU JANIE!!!!
We also wanted to post this funny cartoon for our friend Kristi who lives in Chicago...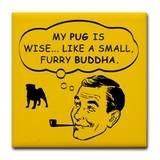 HAHAHAHAA!
Kristi and her husband have TWO doggies (Bo and Luke...get it?) who really need their own blog!
We hope that EVERYONE is ready for Christmas and has a wonderful time celebrating in whatever way makes you happy!
Love to all,
Salinger and his peeps