It was FIFTEEN DEGREES this morning in beautiful Pendleton, Indiana
FIFTEEN!!!!!
Mommy put her electric blanket on the couch for me (turned to low) and I decided that's where I'm going to park myself today with a new chewie and Animal Planet on TV.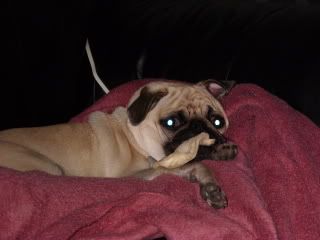 Ahhhhhhhhhh....so nice and warm!
I'm afraid to go out and pee...I've seen "A Christmas Story" and don't want my "business" getting stuck on anything out there! Maybe it will warm up later!
Stay warm everyone!