We HAD to share this with all of you...
Mimi and Pa (Laura/mom's parents...you met them back in October...remember?) just emailed us these pics from Arizona. Pa gave Mimi a new cover for her driver (golf club). Does it look like anyone you know?
Look at that curly tail!!!!
What a great present! Good job Pa!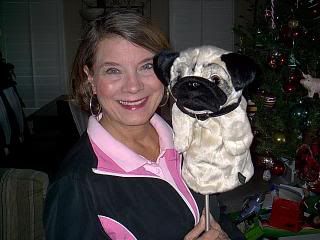 We STILL think they need the real thing....we'll keep working on them!
Isn't Mimi pretty??? She had a bit of a cold in this picture, but you can't tell at all! We think she looks wonderful!