We had a lot of freezing rain/drizzle last night here in Indy, so today there was NO SCHOOL for Holden!!!!
YAY!
Mom got a text message about the closing, so she just let brother and I sleep in!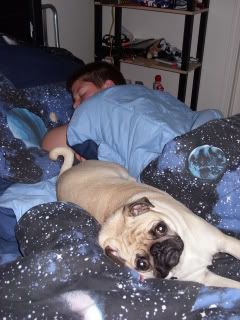 Mom is letting Holden stay in PJs all day and as soon as she finishes up some work stuff, they're going to build a GINGERBREAD HOUSE! I hope they let me help!
Happy Hump Day everyone!