Today is WEDDING DAY!!! I'm kicking back with a nice Bloody Mary (a.k.a. Hair of the Pug) and spend the day recovering from the Bachelorette Party that WILMA threw for me (make sure you check it out...
CLICK HERE
).
WHOOO....all aboard the HOT MESS EXPRESS!!!!!
Eeeesh...looking at those pics kind of remind me of THIS...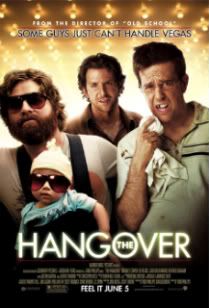 OK...back to the big day! Mom explained to me that I need something old, something new, something borrowed and something blue. She just kept telling me that it was a TRADITION and that you just DO it. Ok...here's what I have.....
Something OLD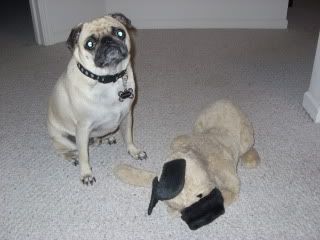 Me with my favorite stuffie, Grace!
Something NEW
My new blingy name tag!
Something BORROWED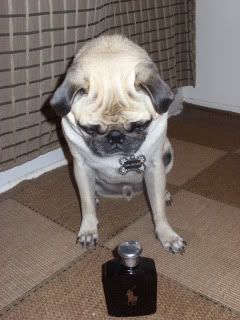 I'm going to borrow Dad's Polo Black so I smell SEXXXY!!!!
Something BLUE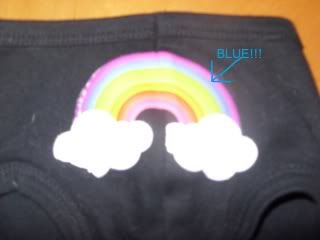 Pugsley and I are wearing matching RAINBOW GROOM SHIRTS!!! There is blue in the rainbow!
Now that I'm all organized and ready for tonight...I'm going to finish my Bloody Mary and go back to BED so I won't look/feel like I spent the night with a bag of badgers! Can't wait to see you all later!!!!!