***SIGH*** Hi everyone. Today is day TWO of school for Holden and I miss him!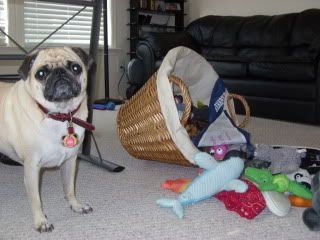 Mom is trying to keep me busy. She dragged me around the 'hood this morning on what felt like a bajillion mile Bataan Death March, THEN she dumped out my office basket of toys and tried to play with me.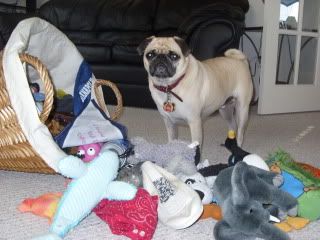 "Ummm...I hope you plan on picking all this crap up, because I'M certainly NOT going to!"
Finally she gave up and just let me wallow in my own depression while I listened for the sound of the Evil Cheesewagon to deliver Holden.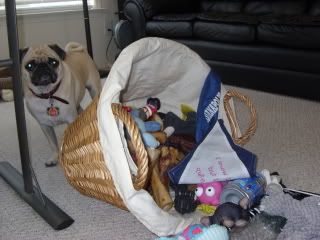 "Was that the bus???" (um...no Salinger, it's only 9:30 am!)
***SIGH*** It's going to be a long school year!