So mom noticed something interesting/random the other day. Her mom (Mimi) kept some of her old Fisher Price toys from the 70s...the kind that came with WOODEN PEOPLE! Mom got the toys out for Livvy and Lysie last week...
Go ahead and biggify to check out that stash of classics!
She noticed something oddly familiar about the dog...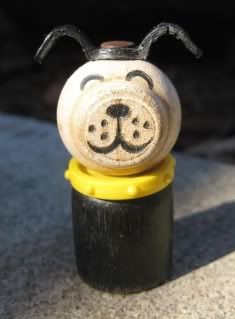 (that's a nice picture so you can see what he looks like...)
Here's mom's Wooden People Dog...(yeah, it's blurry...mom never claimed to be Ansel Adams)
Hmmm...flat face...floppy short ears...
Looks like mom loved Pugs 40 years ago too!!!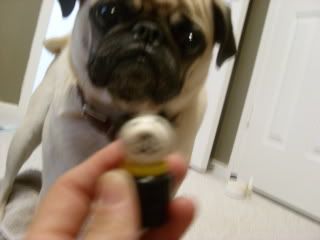 It's KISMET, I tell you!!!
Happy Saturday everyone!