Today was our big audition for David Letterman's Stupid Pet Tricks!!!!
"Come on lady! Step on it!!!! We can't be late for my audition!!!!"
Mom stopped and picked up Aunt Kelly on the way...
She agreed to be my personal assistant today!
We arrived at the Indy Home Show and were escorted to the stage where WISH TV (our local CBS station) was holding the auditions!
Mom and I didn't even have time to be nervous! They announced that we were up RIGHT AWAY!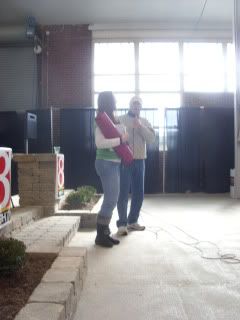 We got to meet Dick Wolfsie from WISH TV!
Mom got her props (neck bib/magazine)ready and assumed the "Dental patient" position...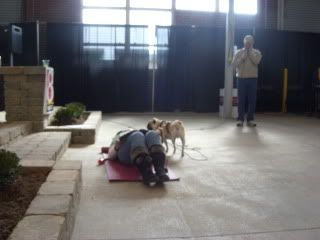 I gave her a pretty good dental cleaning, once facing the camera and then again with my PugButt to the camera!!! HAHAHAAHA!
THEN....Mr. Wolfsie asked if I just cleaned MOM'S teeth or if he would give him a cleaning too! HAHAHAHA! He asked for it!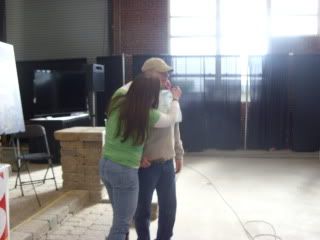 Mom put the dental bib thing around HIS neck....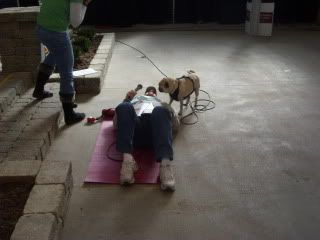 Then I cleaned his teeth TOO!!!!
We aren't sure exactly how stiff the competition was. We only stayed around to watch two other contestants....
This Boxer (who should have been wearing PANTS!) chewed the lid off of a Mountain Dew bottle and then dumped it all over the floor and licked it up (laaaaame)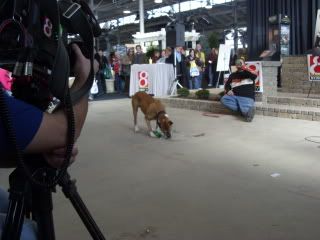 This little Papillion/Shih Tzu mix (Pap Shiht?) stood on a little carpet and did sort of a scratchy Moonwalk kind of thing. He was VERRRY tiny and very cute!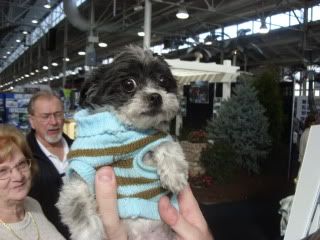 It was pretty crowded, so we decided to leave so we could drop Aunt Kelly (who was a FABULOUS personal assistant today!) at home and then Mom took me to McD's for a nice big fat, juicy REWARD...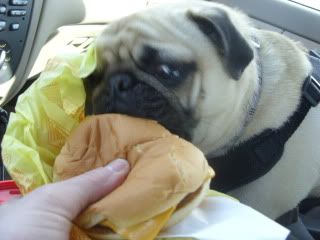 MMMMMMM!!!!! I'll clean ANYONE'S teeth for a McCheesyBurger!!!!!
The WISH people told us that the audition tape actually gets sent to Mr. Letterman and his staff and THEY will watch them all and then decide who they would like to have on the show.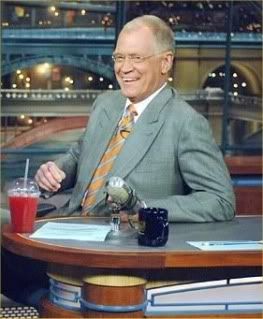 We have NO IDEA how long this will take, but we are crossing everything and promise to keep everyone posted if we hear anything from them!!!!