BRRRRRR!!!! It was SIX degrees here this morning (SIX!) Holden has school, but they were running on a 2 hour delay because of the freezing fog. Look what it did to the trees!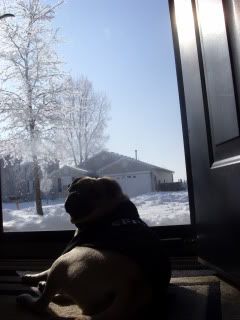 Don't worry about me! I found a nice sunny patch in the front doorway.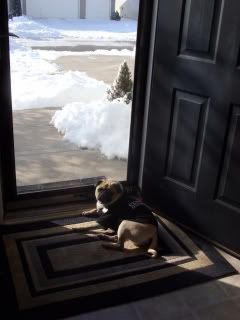 Happy Friday and stay warm everyone!