Hi everyone! Ok, mom STILL is crabbing about the snow, but now that most of the roads are driveable, she's chilled out about it a little. She's probably most upset about having to reschedule my BATH at PetSmart (she would just throw me in the tub here, but she can never get me completely dry like they do and she's afraid I'll get pneumonia or something..PLUS, they grind my nails and squeeze my hiney). I REEK!!!!!!!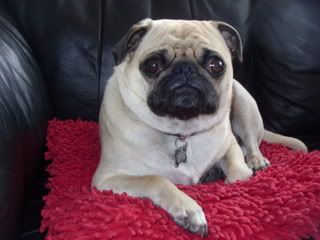 Oh sure I'm cute and everything, but mom totally should have photoshopped those "smell lines" coming off of me...like Pigpen!
Everyone help me wish Holden GOOD LUCK at the Science Fair at school today! He did SUCH a good job on his presentation (keeping bread fresh) and was so handsome this morning in his dressy pants and sweater!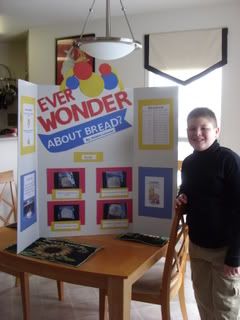 GOOD LUCK BROTHER!!! We hope you win a big prize!!!!
THANK YOU so much to my buddies
Brutus
and
Rosie
! They both felt that we deserved this award!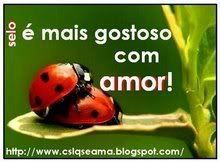 Yeah, we totally laughed at the fact that it's 2 ladybugs GETTING IT ON, but the award represents the blogs that truly love someone or something. It´s a ladybug and they are know for giving us luck whenever we see one. We're supposed to pass this on to 5 other blogs, but we see from reading that a lot of you have already gotten it, so we're just going to call TAG on anyone that hasn't yet received it!!!!
In OTHER news...my buddy Pugsley has his VERY OWN BLOG now!!!! Pugsley has been in lots of our previous posts and he's one of my favorite playmates (think of the Seinfeldian credo "Not that there's anything WRONG with that!). Everyone
CLICK HERE
and go say HI! Pugsley's mom is still learning the lay of Bloggerland, so have patience! (Way to go Heather! Mom is proud of you!)
That's about all our news for today. Hope you all have a good Thursday...even though The Office is a rerun tonight! :-(