In light of all my recent jackassery, Mom told me I had to "clean up my act"....so Dad decided he would help me...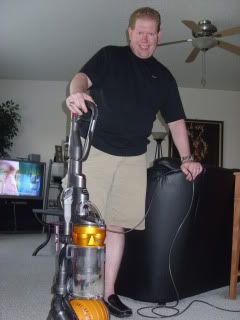 "Holy proper amount of suction!!! What IS that thing?"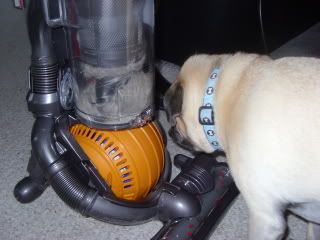 Dad said it was a "Dyson Ball" vacuum! HEEEYYYYY....I've seen that commercial!!!
We took it for a spin and it looked like a whole NEW PUG was formed from JUST the downstairs carpet!!!!!!! OMG!!!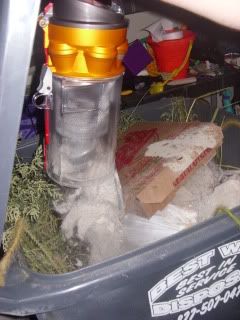 Wow...this thing really SUCKS (and I mean that as a compliment!)
I should be all cleaned up in NO time!!!
***Mom's note/health report*** only ONE little cough yesterday! YAY!