Yesterday, Mom declared me to be "disgusting and cheesy"...and NOT in a good way. This meant I got to spend some time in the bubbles HERE...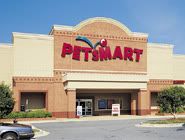 YEP...I had a THOROUGH detailing and even smelled like gingersnaps when Mom picked me up!
I decided that the groomer lady did TOO nice of a job on me and cleaned away some of my natural Puggy charm, so this morning when Mom gave me her ALMOST empty yogurt container (which I usually just sniff or ignore), I REEEEALLY went to town!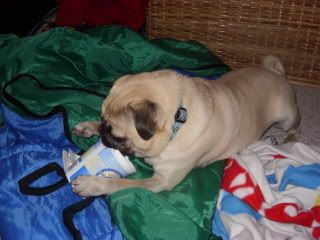 Mmmmm....GREEK YOGURT!
I can tell there's a whole bunch more waaaay down in the bottom........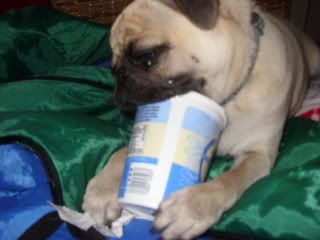 Ahhh.....there it is! SO YUMMY! I don't ever want to take my head out of this yogurt container!!!!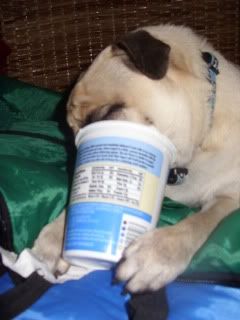 TA-DAH! New and improved YOGURTY FACE!!!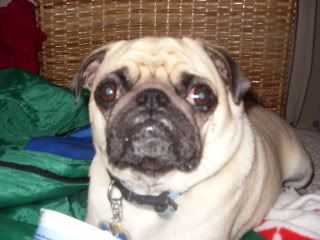 Take THAT PetSmart!!!!!!!