Well...they did it again. The peeps BOLTED and left me here all by myself again.
Here I am chillaxin' while they're at the STATE FAIR!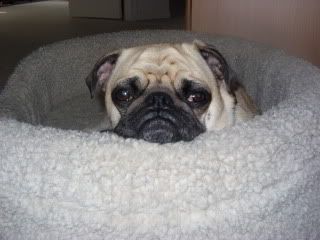 They go every year and treat it like some kind of wacked out food holiday and eat all kinds of crap and then complain about feeling bloated and sick for a few days afterward....I say it SERVES 'EM RIGHT! Just LOOK at some of this ridiculousness (I understand they didn't even get PICS of all of it! JEEZ!)....
Dad and Holden ALWAYS stop at the first corndog stand they see (while mom gags)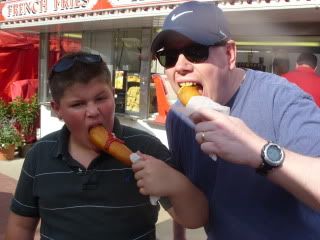 Mom decided that GREEK TOMATO BALLS dipped in Tatziki were her new "fair favorite"!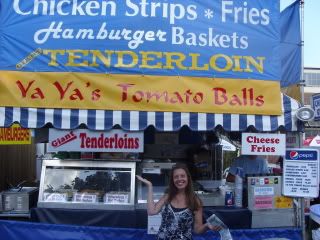 Mom's nickname was/is "YaYa" (Mimi and Pa still call her that because she couldn't say "Laura" when she was little). She KNEW they'd be good because of the name!
CHOCOLATE COVERED BACON!!!! (yes...bacon dipped in chocolate! It was surprisingly yummy....that whole salty/sweet thing)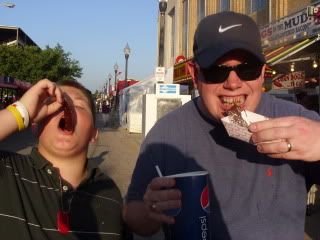 Ribeye sammich!
Lamburger!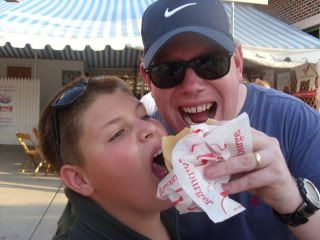 Pizza cone!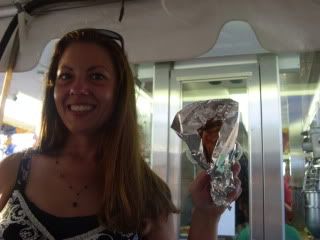 Strawberry shortcake! (this is probably TMI...but mom yacked after this pic! WHEN will she ever learn??? HAHAHAHA!)
Corn on the cob!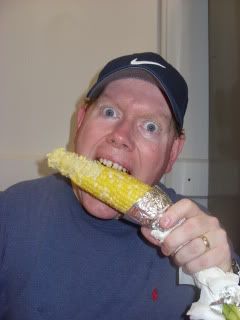 Holden flipping out because he found the fried candy stand....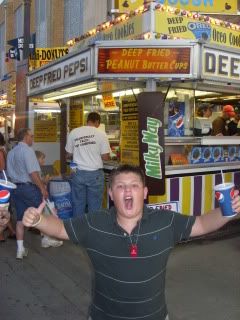 And got his DEEP FRIED OREOS!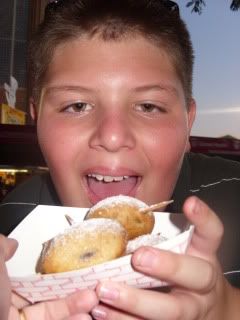 Ribbon/potato fries thing...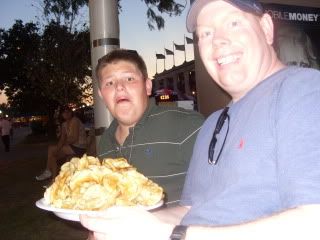 AND for dessert......an elephant ear!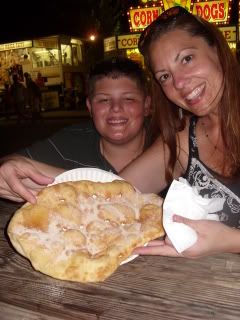 Here's me laughing at them when they came home and made a beeline for the medicine cabinet moaning about TUMS!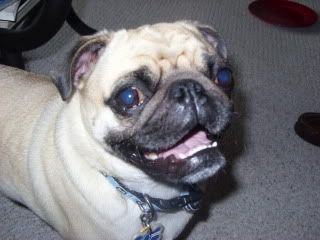 Happy Tuesday!